Our shop is located in rural Mendota Virginia, in the southwestern tip of this beautiful state. We serve the region of Tri-Cities Tennessee/Virginia (Bristol, Kingsport, Johnson City) as well as the surrounding areas with excellent quality custom designs and woodworking. We will also ship projects outside our normal service area and have done so with custom items like table and countertops.
Experienced Craftsmanship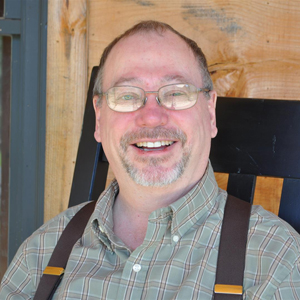 Old Virginia Woodworking is owned and operated by Don Schanzenbach, who has over 35 years of experience in the building and woodworking trades. He shares a bit about his experience below.
Shortly after high school I completed a vocational program in carpentry at Hennepin County Vocational School in Minnesota. I had always wanted to work with wood and so just went right to it. After completing that program I began working for contractors building new houses while also working my way through college. Eventually married with three children I ended up becoming a remodeling contractor in the suburbs of Minneapolis, Minnesota. During those years I built about forty additions unto homes and townhouses along with other remodeling projects of every sort.

Over the years I had picked up a number of commercial remodeling contracts including work building store fixtures for a retail company. Having successfully completed some larger build-outs I was offered a chance to manage a steel and concrete structure in Colorado and then a multi-million dollar student housing building in southern Minnesota. After that building was completed we settled into the mountains of SW Virginia where I set up my shop building furniture and cabinets as Old Virginia Woodworking. That was twelve years ago and we are still here with the same house and the same shop.

I am an old carpenter now. I have spent my entire life working with, in, and around wood. There is not much I have not seen or many projects I cannot do. I suppose that is true of any trade but this is the work God has given me. So if you are interested in having your work done by somebody that has been in it for the long haul, give me a call. I will be diligent to complete your project above your highest expectations.