Don Schanzenbach can design and build your custom woodworking project: large dining tables, cabinets, furniture, fireplace surrounds, doors and door frames—anything your need requires. We have worked with a variety of beautiful hardwoods on our custom pieces including walnut, oak, cherry, hickory, or even African sapele. 
At Old Virginia Woodworking a real live person is in front of and behind your project. The phone is answered by a living, breathing craftsman who can help you make your dream project into a completed masterpiece. The designer is a person with a pulse who can draw and plan every detail as best fits your need—no automated computer slap up here. If you decide to visit the shop in Mendota Virginia you will talk to the actual man who cuts the lumber and glues all those little pieces in place. And the hand-rubbed finish is actually HAND-rubbed—machines can only do so much.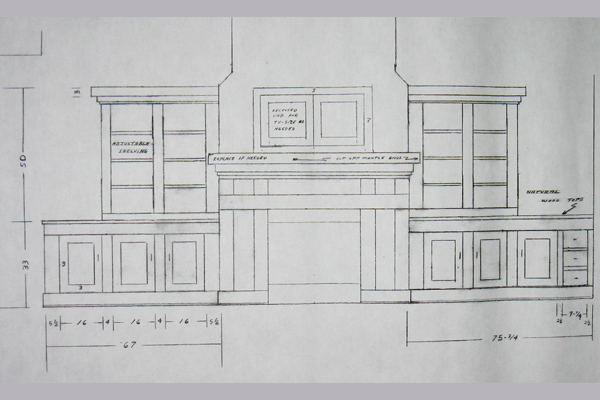 Design
We design for you, not for the big box store or your neighbor down the street. We can provide a wide variety of services and are able to obtain almost any type of wood you desire. We specialize in custom woodworking projects that require extra attention to detail and design, and desire to do work that is uniquely suited to the existing architecture, interior space, and your personal taste. Our woodworking will improve the beauty and usability of your space. Custom designed cabinetry and furniture can solve many of the traffic-flow and storage problems you have in your home.
Built-in Cabinetry
Custom designed cabinets give you the happy result of storage that suits your space and blends with the existing style of your home or office. Contrary to factory-built cabinets, our custom designs give you personalized solutions to problematic odd spaces or tough to match styles and finishes. Your cabinets can look like they grew there rather than having a tacked-on appearance. We will will come to you to discuss the details of your woodworking project and give you a quote for free. You will know up front the price and timeframe for your project.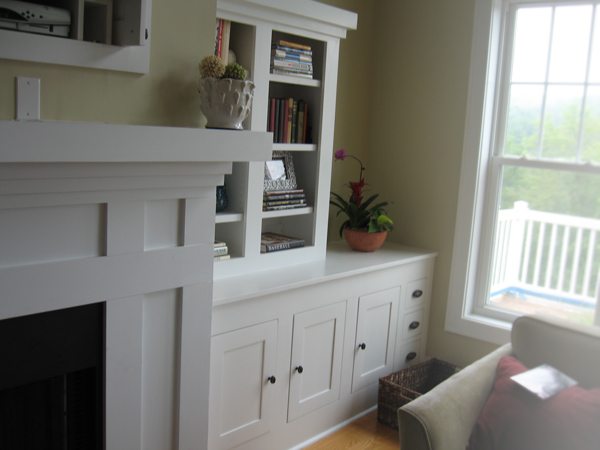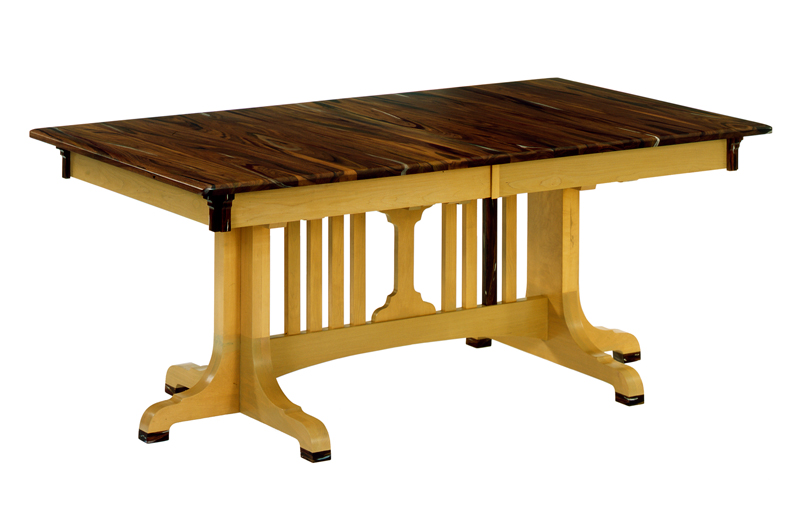 Tables
Recent projects have included a fourteen foot long, double-pedestal, expandable dining table with two self-storing extensions. The table had a total of 78 hand-cut insets making a subtle but lovely piece that is may be passed down in that family for generations.
Many people have a need for an expandable dining table, but large dining tables are difficult to find. We recently completed a rustic hickory table that was 10'– 8" long and almost four feet wide. Our custom design allowed this massive solid wood dining table to be perfectly suited in size, design, and finish for the space it would occupy.
See the building of  a solid wood custom dining table HERE.
Doors
When you have a need for custom wood doors we can help you with that. We can design custom doors for interior or exterior use. Exterior doors with frame and weather stripping are no problem. Adjustable height thresholds offer a superior seal against water and air leakage. With waterproof glue and the best finishes on the market your custom doors will be beautiful for years.
See photos of the building of a custom door HERE.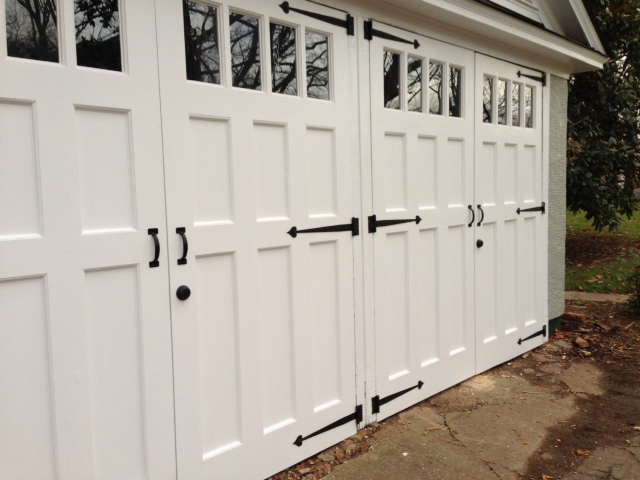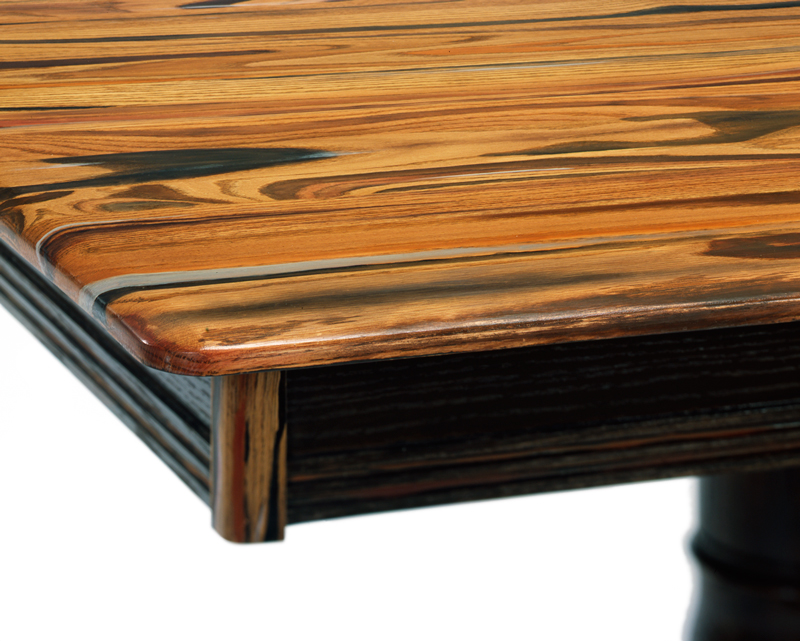 Finishes
Your woodworking project can be completed with a natural finish or we can apply any finish you prefer including varnishes, polyurethane, lacquer, or oil. For tabletops we recommend using Waterlox which is a modified oil finish that is highly water resistant and carries a beautiful semi-gloss sheen. Painted finishes are also an option along with limited faux finishes and custom art work.